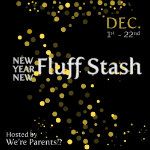 Special Thanks to
We're Parents!?
for organizing this great giveaway!
HipKiddo
started in 2010 in British Columbia. Many wonderful companies are started because someone couldn't find just.the.thing. they were looking for - and HipKiddo is no exception; Owner Michelle wanted certain features in a diaper for her newborn, couldn't find it, so she created it. HipKiddos are trendy, quality, ecofriendly, safe & affordable diapers. Every Hipkiddo deserves the best! Their cloth diapers are Oeko-Tex Certified, which means they are free of harmful substances that your baby may otherwise come into contact with and you can feel good knowing that with every Hipkiddo product purchased by Hipkiddo, partial proceeds will be used to donate Hipkiddo diapers to Seeds of Hope Children's Orphanages around the world. Changes made one diaper at a time.
You can learn more by reading her
About Us page
.
The HipKiddo website
is easy to navigate and for those of you who are buying for others, or just aren't sure what sort of diapers to buy, they have gift/starter packages to get you going.
They aren't just about diapers tho', they also sell changing mats, inserts, liners, rash cream, cloth wipes, pail bags, wet bags, and more! And for the eco-concious bamboo and organic cotton are available.
Great
FAQ
about the products at HipKiddo AND cloth diapering in general. I learned a few things too!
HipKiddos has generously donated the following that will go to ONE lucky winner!
(1 winner gets all)
1 Intelligently Hip cloth diaper
1 Naturally Hip (bamboo organic cotton) cloth diaper
1 wet bag
1 pail bag
Open Worldwide & ends December 23, 2012 at 12:01 am est (rafflecopter time)
a Rafflecopter giveaway
By entering you agree to all terms & laws, mine and where ever you reside. Prize fulfillment is the responsibility of Sponsor. Please spay and neuter your pets - give a rescued pet a home, they will love you forever! Repurpose and Recycle - it's the right thing to do. Hug the people you love often. Give peace a chance. ☮