I'm a bit late with this but... I did want to bring this unique piece to my readers - and the chance to win it! Check it out below...
InStyle Magazine describes Marelle's work as stunning, of superior quality, haute couture, ahead of our time.
Over 95 percent of all items in our accessory line are made from previously loved, vintage treasures. They are chosen for their appearance and the feel of the piece. It is true that an object holds onto the energy of it's previous owners so I am very careful when acquiring these vintage treasures.
Welcome to the Blessed Domestic Diva's Launch Giveaway Event!
Blessed Domestic Diva couldn't have done this event without these wonderful co-hosts:
This is a very exciting giveaway and if you know Blessed Domestic Diva you know she's already given away over $700 in prizes over the past few weeks!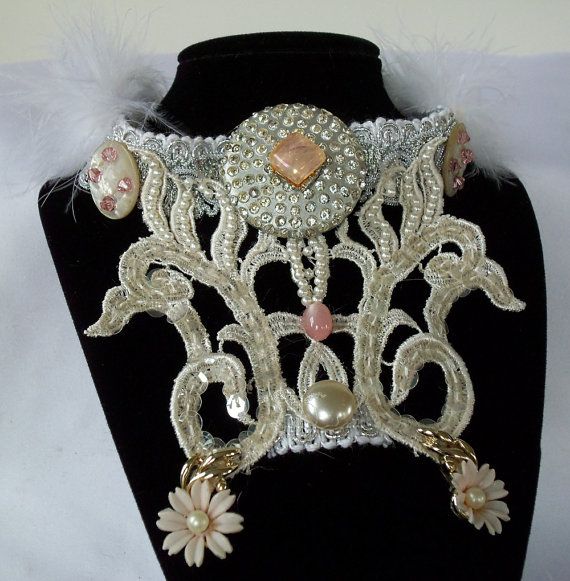 I am so excited to bring you this beautiful piece along with several other wonderful bloggers!!!
Disclosure: Blessed Domestic Diva and Mark it with a B is not responsible for prize shipping. For more information please see my Disclosure Policy.